Health Informatics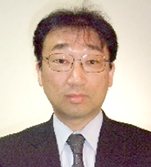 Takeo Nakayama, M.D., Ph.D.Professor
When facing life, aging, disease and death, what's the kind of "information" and "communication" that can comfort people?
Information is defined with the words of Shannon as "the reduction of uncertainty (at decision making)". This department aims to promote the development of a more desirable environment, from a "make-convey-use" information stand, by pursuing and studying the information that supports problem-solving in health and healthcare. We target to support not only medical practitioners, but also patients, nurses and every consumer of healthcare. Beyond the traditional public health and clinical framework, we handle cross-cutting information regarding health and health care, as well as promoting education and research of Evidence-based Healthcare(including clinical guideline, systematic review, decision analysis and so on), information literacy, e-health, health communication, private information protection, information ethics accountability and others.
Research and Education
Epidemiology (required):
Epidemiology is the study of the distribution of illness in populations and its application to the control of health problems. This course will provide students with the fundamental ideas about methodologies and principles of epidemiology.
Literature Search (elective):
This course serves as an introduction to literature search using some of the largest databases for citations and abstracts from medical literature, such as PubMed, The Cochrane Library, and the web of Japan Medical.
Critical Appraisal (elective):
This course will explore not only how to examine but also how to use a range of health-related information based on the knowledge of epidemiology and evidence-based medicine (EBM).
Health Informatics (elective):
This course will explore how to collect, store, communicate, retrieve, and evaluate health-related information and data. From the point of view of epidemiology and EBM, this course will consider how health-related information from various sources may differ from each other and how such information can be used in an effective and constructive way. Issues related to information literacy, information sharing, and information ethics will also be addressed. Lecture and discussion on the status quo of advanced medicine and a hospital tour will be provided in collaboration with the department of clinical medicine.
Special lectures on evidence-based medicine and clinical practice guidelines (elective, exclusive for MCR course):
This course offers the opportunity to learn current concepts and methodologies related with EBM and clinical practice guidelines.
Analysis of epidemiologic data (elective):
This course offers the opportunity to analyze real epidemiologic data.
Field work:
This course offers the opportunity to participate in the activities of field epidemiology (e.g., Nagahama study run by Kyoto University Graduate School of Medicine).
e-Health Introduction
Describes the basic knowledge of the Internet, and lectures are conducted regarding the study of the Internet in health care and its application examples. Students will learn how to utilize information properly, through introduction and critical examination of various guidelines, check lists for health care and the Internet.
Health Sciences Research Procedures
Students will learn about clear, and accurate basic knowledge about communication and unbiased scientific activities (research integrity), necessary for conducting health care and health science research.
*In addition to the above School of Public Health lectures, we also provide some classes from Global Survivability Studies (GSS), Science and Technology in Public Sphere (STiPS) and others from graduate and undergraduate school of medicine .
Research Activities
Research from the perspective of "make-convey-use" information (Evidence Narrative).
"Make"・・・Epidemiological research (including Genome approach), informed consent, protection of personal information, and others within information ethics, academic information evaluation, health service research
"Convey"・・・Systematic review, clinical practice guideline, medical information database construction, development of predictive models and decision support tools, health communication
"Use"・・・Health and healthcare literacy through the internet and media, shared decision making research
These are areas in which social demands and expectations have been increasing in recent years, as there are many more issues that have been promoted and supported as public research. In this department we look to actively, and flexibly approach these issues.
In addition to the above, Kyoto University Graduate School of Medicine has been working on the following: a genome cohort research "Zero-ji health prevention promotion operation" in collaboration with Nagahama city in Shiga prefecture; the Ministry of environment "Ecochil (Ecological Children) Survey: National survey on children's health and the environment" an epidemiological study on the health effects of yellow sand on pregnant women and children, in collaboration with the Kyoto Unit Center; Palliative medicine Steroid intervention Quality of life trial: PASQol, and others. The Department of Health Informatics is also one of the participating departments of the Master of Clinical Research (MCR) Course.
Recent Publications(2012~Excerpt)
Tominari S, Morita A, Ishibashi T, Yamazaki T, Takao H, Murayama Y, Sonobe M, Yonekura M, Saito N, Shiokawa Y, Date I, Tominaga T, Nozaki K, Houkin K, MiyamotoS, Kirino T, Hashi K, Nakayama T; Unruptured Cerebral Aneurysm Study Japan Investigators. Prediction model for 3-year rupture risk of unruptured cerebral aneurysms in Japanese patients. Ann Neurol. 2015 Jun;77(6):1050-9.
Miyamoto K, Iwakuma M, Nakayama T. Residents' awareness and attitudes about an ongoing community-based genome cohort study in Nagahama, Japan. Public Underst Sci. 2015 Mar 12.
Suka M, Odajima T, Okamoto M, Sumitani M, Igarashi A, Ishikawa H, Kusama M, Yamamoto M, Nakayama T, Sugimori H. Relationship between health literacy, health information access, health behavior, and health status in Japanese people. Patient Educ Couns. 2015 May;98(5):660-8.
Tabara Y, Takahashi Y, Kawaguchi T, Setoh K, Terao C, Yamada R, Kosugi S, Sekine A, Nakayama T, Matsuda F; Nagahama Study Group. Association of serum-free fatty acid level with reduced reflection pressure wave magnitude and central blood pressure: the Nagahama study. Hypertension. 2014 Dec;64(6):1212-8.
Tsuru S, Mizuki M, Wako F, Omori M, Nakayama T. Development of structured clinical process model of dementia. Stud Health Technol Inform. 2014;205:672-6.
Kuriyama A, Takahashi Y, Tsujimura Y, Miyazaki K, Satoh T, Ikeda S, Nakayama T. Predicting failure to follow-up screened high blood pressure in Japan: a cohort study. J Public Health (Oxf). 2014 Aug 7. pii: fdu056.
Kanatani KT, Adachi Y, Sugimoto N, Noma H, Onishi K, Hamazaki K, Takahashi Y, Ito I, Egawa M, Sato K, Go T, Kurozawa Y, Inadera H, Konishi I, Nakayama T; Japan Environment & Children's Study Group. Birth cohort study on the effects of desert dust exposure on children's health: protocol of an adjunct study of the Japan
Environment & Children's Study. BMJ Open. 2014 Jun 23;4(6):e004863.
Tsujimura Y, Takahashi Y, Ishizaki T, Kuriyama A, Miyazaki K, Satoh T, Ikeda S, Kimura S, Nakayama T. Predictors of hyperglycaemic individuals who do not follow up with physicians after screening in Japan: a cohort study. Diabetes Res Clin Pract. 2014 Aug;105(2):176-84.
Nakaoka S, Ishizaki T, Urushihara H, Satoh T, Ikeda S, Yamamoto M, Nakayama T.Prescribing pattern of anti-Parkinson drugs in Japan: a trend analysis from 2005 to 2010. PLoS One. 2014 Jun 6;9(6):e99021.
Seta T, Noguchi Y, Shikata S, Nakayama T. Treatment of acute pancreatitis with protease inhibitors administered through intravenous infusion: an updated systematic review and meta-analysis. BMC Gastroenterol. 2014 May 30;14:102.
Sengoku T, Matsumura K, Usami M, Takahashi Y, Nakayama T. Diagnostic accuracy of FDG-PET cancer screening in asymptomatic individuals: use of record linkage from the Osaka Cancer Registry. Int J Clin Oncol. 2014 Dec;19(6):989-97.
Asayama K, Satoh M, Murakami Y, Ohkubo T, Nagasawa SY, Tsuji I, Nakayama T, Okayama A, Miura K, Imai Y, Ueshima H, Okamura T; Evidence for
Cardiovascular Prevention From Observational Cohorts in Japan (EPOCH-JAPAN) Research Group. Cardiovascular risk with and without antihypertensive drug treatment in the Japanese general population: participant-level meta-analysis. Hypertension. 2014 Jun;63(6):1189-97.
Greving JP, Wermer MJ, Brown RD Jr, Morita A, Juvela S, Yonekura M, Ishibashi T, Torner JC, Nakayama T, Rinkel GJ, Algra A. Development of the PHASES score for prediction of risk of rupture of intracranial aneurysms: a pooled analysis of six prospective cohort studies. Lancet Neurol. 2014 Jan;13(1):59-66.
Ichikawa K, Takahashi Y, Ando M, Anme T, Ishizaki T, Yamaguchi H, Nakayama T. TEACCH-based group social skills training for children with high-functioning autism: a pilot randomized controlled trial. Biopsychosoc Med. 2013 Oct 1;7(1):14.
Amagasa T, Nakayama T. Relationship between long working hours and
depression: a 3-year longitudinal study of clerical workers. J Occup Environ Med.2013 Aug;55(8):863-72.
Mori H, Nakayama T. Academic impact of qualitative studies in healthcare:bibliometric analysis. PLoS One. 2013;8(3):e57371.
UCAS Japan Investigators, Morita A, Kirino T, Hashi K, Aoki N, Fukuhara S,Hashimoto N, Nakayama T, Sakai M, Teramoto A, Tominari S, Yoshimoto T. The natural course of unruptured cerebral aneurysms in a Japanese cohort. N Engl J Med. 2012 Jun 28;366(26):2474-82.
Chiba Y, Oguttu MA, Nakayama T. Quantitative and qualitative verification of data quality in the childbirth registers of two rural district hospitals in Western Kenya. Midwifery. 2012 Jun;28(3):329-39.
Miyazaki K, Suzukamo Y, Shimozuma K, Nakayama T. Verification of the psychometric properties of the Japanese version of the European Organization for Research and Treatment of Cancer Quality of Life Questionnaire Core 15 palliative (EORTCQLQ-C15-PAL). Qual Life Res. 2012 Mar;21(2):335-40.
Mori H, Fukuda R, Hayashi A, Yamamoto K, Misago C, Nakayama T.
Characteristics of caregiver perceptions of end-of-life caregiving experiences in cancer survivorship: in-depth interview study. Psychooncology. 2012 Jun;21(6):666-74.
Main Publications
Interpreting the health and medical care information: Invitation to health information science (second edition) Maruzen Publishing
Health information practical guide (Nippon Hyoron Sha)
International rules collection for clinical research and epidemiological studies (Life Sciences Publishing)
Practical Guide to Thomas A. Lang's medical literature "write, publish and present" (Synergy)
Nutrition science series – NEXT series Public Health, Third Edition (Kodansha Scientific)
Public nutrition science Science and Engineering Library
Kyoto University School of Medicine cutting-edge teaching: "rational thinking" textbook (Subaru sha)
Prepare for the worst – Predict pharmaceutical and healthcare crisis, to avoid and manage (Jiho)
Health informatics commons (Digital Archives)
Medical big data's social transformation (Nikkei BP)
Research Activities・Others
Research Grants [2009~Excerpt]
【Health, Labour and Welfare Scientific Research】
2010 – 2013: Study on the database construction and its use and impact towards the elimination of the public's cancer information shortage from a "patient viewpoint information"(Takeo Nakayama)
2012 – 2013: Creation of clinical practice guidelines utilizing systematic reviews and infrastructure development promoting EBM in clinical practice <specific study> (Takeo Nakayama)
2014 – 2015: A study of the challenges and possibilities of clinical practice guidelines to be a medical foundation that meets social responsibility <specific study> (Takeo Nakayama)
2014 – 2016: Clarification of evidence diagnosis gap towards the proper promotion of the elderly medical care – research on the use of national database in Kyoto on-site center (NDB) <specific study> (Takeo Nakayama)
【Ministry of Education, Culture, Sports, Science and Technology Grants-in-Aid for Scientific Research】
2012 – 2013: Challenging Exploratory Research – Characteristics of medical non-examinee and required medical judgement for medical examination: Epidemiological studies and qualitative research by medical examinations and receipts butting (Takeo Nakayama)
2012 – 2015: Foundation (B) For the new prospects of palliative care research: Challenges of patients' sense of values · QOL of clinical practice guidelines(宮崎貴久子)
2013 – 2015: Challenging Exploratory Research –  Patient behaviour overlapping consultation factors clarification: Network analysis using the insurer's receipt data (Yoshimitsu Takahashi)
2013 – 2015: Foundation (C) Excessive UV protection and allergy (Kumiko Kanaya)
2014 – 2015: Challenging Exploratory Research – New lifelong electronic medical record (EHR) system construction aimed for patient support and development of epidemiological studies (Takeo Nakayama)
【Environment Research and Technology Development Fund】
2011 – 2013: Quantitative evaluation of respiratory / allergy disease risk by the soil of dust (yellow sand) in consideration with the outdoor activity time (Nakayama)
2015 – 2017: Yellow sand short-term impact on infants – effect modification by combustion of air pollutants – (Nakayama)
【Research Institute of Science and Technology for Society – RISTEX】
2013: Project Planning Research – Basic research aimed at unification and social implementation of medical and health information (Takeo Nakayama)
Creation, evaluation and dissemination of medical care and public health guidelines contributions
Rheumatoid arthritis(Health, Labour and Welfare Scientific Research), acute otitis (Japan Otological Society)、chronic sinusitis (Japanese Rhinologic Society), dysphagia (The Oto-Rhino-Laryngological Society of Japan), pressure ulcers (Japanese Society of Pressure Ulcers), cancer screening(Health, Labour and Welfare Scientific Research)、lumbar disc herniation(The Japanese Orthopaedic Association , evaluation project), Japanese Society of Neurology (Clinical Practice Guidelines Control Committee), Japan Gastroenterology Society (Clinical Practice Guidelines Control Committee) perinatal domestic violence(St. Luke's College of Nursing COE, external evaluation), hyperuricemia symptoms(Japanese Society of Gout and Nucleic Acid Metabolism),  Japanese Society for Palliative Medicine, the Japanese Society of Pediatric Allergy and Clinical Immunology, others.
Health Management Course Department of Health Informatics
Professor : Takeo Nakayama
Senior Lecturer: Yoshimitsu Takahashi
TEL : 075-753-9477
FAX : 075-753-9478
e-mail: nakayama.takeo.4a(at)kyoto-u.ac.jp
URL: http://www.healthim.umin.jp/