Master of Clinical Research(MCR)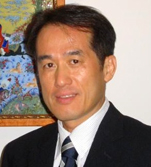 Program Director/ Shunichi Fukuhara
Medical research should promote clinical research, at the same time as promoting life science research
Master of Clinical Research (MCR) is a 1 year special course within the School of Public Health (SPH) intended for clinicians . Although until now our country's main medical research focus has been Life Science research, there is a need to promote clinical research which treats the individual and the population as a unit. MCR is the first full-fledged educational program in Japan that's designed to nurture researchers working in this area. We welcome applicant who aspire to conduct their own clinical research rooted on the research question born from their clinical experience.
Research and Education
Intensive lectures and practical training
MCR course is designed for students to acquire 30 credits in a year. The curriculum design allows students to learn the basics of clinical research (theory, knowledge, methods, and practical skills) systematically and with an organic continuity between subjects. In order to provide the most efficient learning in a short period of time, most mandatory classes are taken in the first semester (April-July). However, since lectures are not enough to deliver practical knowledge on research planning, research implementation, data analysis and so on, we also consider individual guidance while attending lectures essential. We strongly recommend students to attend Kyoto University for a year, and students able to do so will have preference when applying for this course. In addition, besides School of Public Health MRC mandatory classes, the schools offers a diverse amount of electives so students are encourage to take classes they are interested in. Also, some MCR mandatory classes can be exempted provided that students have earned the credits before enrolling in the MCR course (within half of the credits required for completion of the course).
Emphasis on mentorship
1 or 2 instructors (mentors) will be assigned to each MCR course student from time of enrolment. The instructors will be responsible of guiding their students with the creation of research protocol, data analysis, and research design. Depending on the research, the student will be assigned up to 2 instructors. This individual guidance, upon mutual agreement, could continue beyond course completion, helping the student with their research implementation, result analysis, and thesis development. In regards of determining the student's instructor, it will be decided upon consultation between the student and the professors of this course.
Completion research defence and examination
For MCR course completion, upon finalizing their clinical research students are expected to defend their thesis and pass a professional examination (research protocols are also accepted).
>> Check the site below for more detailed information
MCR application requirement
Research Publications