Message from the Dean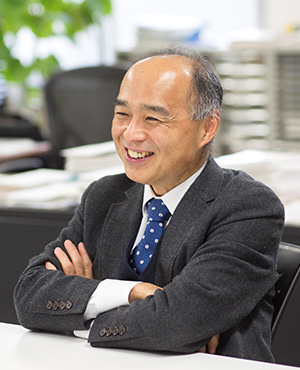 Toshiaki A. Furukawa, MD, PhD
Dean of Kyoto University School of Public Health
"Academic Freedom" to challenge "New Public Health"
Welcome to Kyoto University School of Public Health!
Established in 2000, Kyoto University School of Public Health (SPH) is the first large-scale professional degree graduate school of social medicine in Japan. Since its establishment, and as "the base of knowledge connecting medicine and society," the school has continued active education, research, advocacy and practices, and has cultivated professionals who are active at the forefront of various fields. The school has awarded more than 400 Master of Public Health (MPH) degrees and in recent years, with leading universities in Japan establishing their own MPH programs, it has continued playing its role as model and pioneering figure.
In order to rapidly identify new emerging issues in our constant changing society, "freedom" from fixed viewpoints and framework is necessary. "Freedom" has been part of Kyoto University's traditional culture since its establishment, and as one of Kyoto University's graduate schools, the School of Public Health aims to constantly find new public health issues, expand the concept of public health, and present new possibilities and values to society through these efforts. Kyoto University SPH's "freedom" stands for facing the difficulties threatening our society and the environment surrounding us.
In 2010 we established a new "New Public Health" philosophy, and we are committed to making more contributions both in Japan and abroad, in terms of health promotion and improving the effectiveness and efficiency of medical treatment. The rapid population aging, the declining birth-rate, and the expansion of social disparity are phenomena that are progressing globally, mainly in developed countries, and Japan is running at the top front. In Japan, from the high economic growth of the 1960s to the "bubble economy" in the 1990s, the environment has undergone a dramatic change in the subsequent 20 years and various values of society are changing. Public health, including health care, is the area where this issue is acutely manifesting. Realization of advanced medical care through technological innovation is still a major goal of the industry, government, and academia today. In addition, it is important to improve human care under limited resources, to question the length and quality of life, to respect the individuality and diversity and reconstruct social links, as we are facing the challenge of sometimes pursuing and fairly balancing opposite directions.
The world is interested in how Japan faces these problems as a mature society, and the countermeasures we create. Kyoto University School of Public Health welcomes with arms open those who, despite the challenges, wish to learn the skills and acquire the knowledge necessary to tackle the various important public health issues that we are facing.